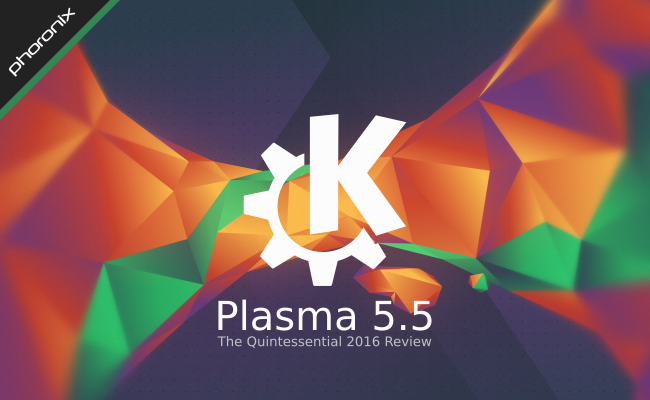 For those who haven't seen it already, I'm very pleased to announce that I've been working with Michael Larabel over at Phoronix to post an in-depth review of Plasma 5.5.
You can read it here:
KDE Plasma 5.5: The Quintessential 2016 Review
I gotta hand it to every KDE contributor; I call this review comprehensive but there's an incredible amount of information I could not cover in a sane article, and it could have easily been twice that length while still failing to hit every feature.
From me to everyone; you've all been knocking it out of the park, great work, and thank you. I'm looking forward to what the KDE community brings in 2016!